Living, Travelling,
and Online Shopping at our polediffusion.com multi-brand store

Start doing e-commerce with us on polediffusion.
Find out more ›››

Living, Travelling, and Online Shopping. Polediffusion.com is a privileged website, where you can browse and buy clothing and contemporary lifestyle and travel items. In a context, which is becoming more and more cosmopolitan and 'nomadic', everyone travels for different reasons. This is a reality where fashion and sport, pleasure and passion, style and freedom come together to breathe life into a completely new lifestyle concept.

Engine by polediffusion integrates the e-Commerce platform into your corporate site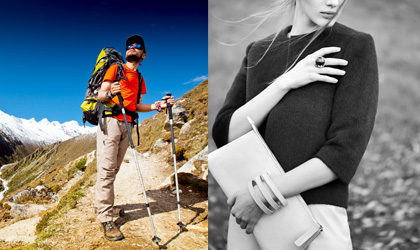 Immediately start selling online with Engine by polediffusion
Find out more›››

Engine by polediffusion offers your brand all of the advantages of the outsourcing polediffusion formula: a complete solution, which instantly starts up your online sales. With Engine by polediffusion, the development of multi-lingual e-Commerce is integrated into your site, along with product images and the management of all order processing: from purchase to shipping, billing, to customer relations in all sales and post-sales phases, and to any possible returns.